Welcome to Scrap Metal Sydney!
Here at Scrap Metal Sydney, we pride ourselves on providing a reliable service to all Sydney residents. We offer competitive prices for all your BULK metal scraps! So whether you have vehicle scraps, large quantities of household scraps, computer parts, kilos and kilos of wires etc, call us and we're there to take that scrap away from you for free. Call us to see how much money you can save / get for your scrap.
We deal in all sorts of scraps.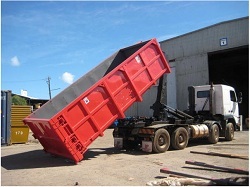 We are after large Quantities of:
electrical cabling
air conditioning units
soft metal or aluminium extrusion
large metal units such as old metal boats
children bikes or adult bikes
cars and metal car parts including batteries,
any gym equipment such as old weights or gym units
lawn mowing machinery and equipment
scrap stainless steel
steel of all sorts
metal truck parts
white goods such as washing machines, old refrigerator units
Our dedication to the removal of scrap metal in the industry gives us the ability to offer a professional scrap metal removal together with a free pick up service anywhere in the Sydney metropolitan area.
Call us for an obligation free quote!