We are trusted and reliable scrap metal recycling specialists in Sydney!
We have experience with both Industrial, Commercial and Residential customers with fast service and removal turnaround. 
Call 02 9707 2955 to have your scrap metals removed now.
Scrap Metal Sydney is an Australian owned and operated scrap metal recycling company providing onsite scrap metal solutions to the commercial and residential sectors of Sydney.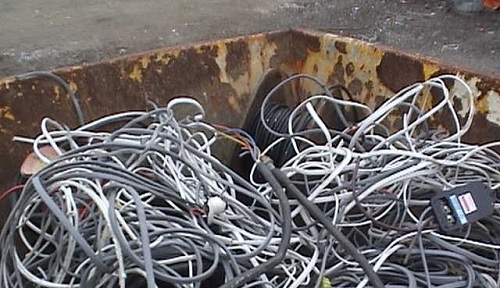 If there is one thing on Earth that you can agree with the most is on how to make money with just about every resource you may have. Think about it. Look around you. You might be missing  a genuine source of income. The things you contemplate as clutters might generate you the flowing cash right in the palm of your hands. A scrap metal or some broken appliances of your house, you do not want just to dispose them. A tip is here is to make a living out from them. You can do that when you know the value of these things. From rubbish to cash, isn't that good news?
How will you be able to sell them? Well, that is simple. Use this formula: reduce and recycle scrap metal. Reduce those junk in your house. Collect some old appliances in your house and others that you consider as a plain scrap metal. Sorting them out according to their distinctive characteristics will facilitate you when you are about to sell them. This will also be beneficial to your prospective customers since comfort and accessibility are being offered right in front of them.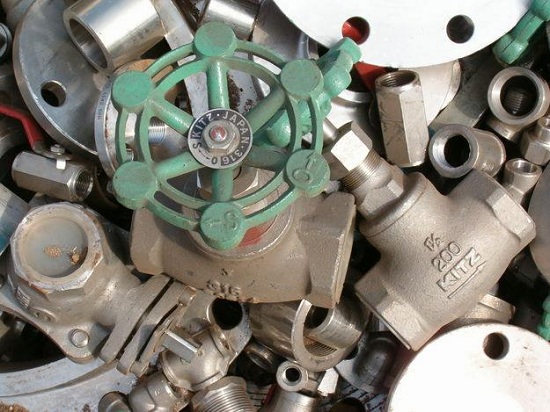 Recycle them piece by piece, literally. If you know how to dismantle properly and distinguish a good part of an appliance or machine then, the expertise of a mechanic would not be as necessary. You can advertise to the whole neighborhood that you are selling iron, tins, copper, aluminum and the like in your garage. People will be drawn to your garage sale when you properly advertise your small business. You may also opt to contact an authorized and reputable dealer. Dealers of such kind consider them as treasures worth buying. They may not be looking for common metals such as aluminum and copper but if you have pieces of tungsten and chromium picked out from your house, prepare yourself for the good amount of money you can redeem.
Practically, almost anything you can find worth reducing and recycling can be converted as something profitable. Scrap metal, even if perceived as a junk, can be turned out as money worthy. Bring it to us and we'll pay you for it. Or we'll even pick it up.
Scrap Metal Recycling – How To Do It Right
Most people are looking for ways to increase their income in order to buy their needs and pay for their expenses. They look at the most obvious ways to make money such as selling goods and services. However, one can also make money from scrap metal recycling.
What do you actually mean by scrap metal recycling? It means, collecting scrap metals and selling them to scrap metal merchants for cash or any other offer you like. Scrap metals are most of the metals we have but don't use or notice. Most scrap metals are broken parts of a whole. Instead of throwing these metals at the garbage, it is best to practice scrap metal recycling. You should collect these scrap metals and sell them to the merchants at your locality.
Scrap metal recycling starts when you try to look for scrap metals. They can be found in any metal you see. They can be your broken bicycle parts, appliances, and posts. You should also make sure that you separate "ferrous" metals from "non-ferrous" metals. How do you do this? Use a magnet in order to check if one metal is ferrous or not. Ferrous metals attract magnets. Non-ferrous metals such as aluminum, copper, and brass do not adhere to magnets. However, non-ferrous metals are priced at a higher rate than ferrous metals.
For scrap metal recycling, you might also try to look around your neighborhood. More and more people unaware of this method throw scrap metals in the garbage. You just have to place an effort to scout for them. You might also need a large vehicle or carrying device for your scrap metals. The best of which would be a pick-up truck or a large cargo trailer.
The next part of your scrap metal recycling process would be to find a scrap metal merchant in your region or in a nearby region. You can do this by researching on the internet, looking at yellow pages, and even asking your friends. After finding a local scrap metal merchant, then you would have to ask them information to get your new-found idea into action.
First, you should ask them where there location is. You might also ask them if they do pick-ups for scrap metal recycling. In this way, you won't need a large vehicle in order to get the scrap metals to their location. Second, you could ask them for their operating schedules so you'll be able to get to their location during the proper time. Finally, you should ask them their "quotes" or prices for scrap metals. Don't be shy to do so since this is a very important question.
Scrap metal recycling isn't that hard. If you place a certain amount of time and effort into it, you'll be on your way to that extra income of yours.
Scrap Metal Recycling: Your Opportunity to Make Money and Help the Environment
Have you ever thought what a waste it is to throw out some of your belongings? Even if they become useless to you, isn't there that nagging voice at the back of your mind telling you, "Hmm. What a shame"? That's because in anything and everything you throw out, there's a part of it that can be recycled. It is the metal components that are the most recyclable parts of any object, and wouldn't you know it, scrap metal recycling is profitable!
Scrap Metal Sydney offers the best scrap metal services in the business! We specialize in recycling all forms of metal. Moreover, we make the whole process hassle-free. Scrap metal recycling has never been easier. In Scrap Metal Sydney, we let our trusty garbos get pick-up the scraps for you. Or, if you're not keen on getting the scrap metal out of your rubbish, come to us, and we offer the speedy removal of components of cars, machinery and large metal items onsite upon delivery. Moreover, we offer the best cash incentives in the market for aluminum, brass, copper, stainless steel, and lead, which we weigh and paid onsite. We also teach our customers about the different kinds of metal and our whole process for scrap metal recycling, while giving you tips on how to maximize your profits.
In today's information age, cyclical consumption has never been more rapid. Unfortunately our economy runs under the false assumption that there will always be enough product demand to move enough money around at a rate that will keep the consumption going. In reality, the opposite is true. The rate of consumption is disproportionately higher than the rate of recycling. And this is common sense which doesn't seem to be that common. For instance, we know that metals take years and years to decompose, yet newer products using these metals are made even before current products can be considered old. If our economy is supposed to efficiently and conservatively orient the materials for production and distribution of life supporting goods, it doesn't seem to be doing a good job.
We live in a finite planet with finite resources, and at Scrap Metal Sydney, we acknowledge this sincerely. That is why we are committed to providing the best and most efficient scrap metal recycling services to our customers. Give us a call for more information, or to make a delivery, try our online pick-up services for scrap metals.
Scrap Metal Recycling: The Fast and Efficient Service of Scrap Metal Sydney
At Scrap Metal Sydney, our philosophy is simple: some things can be used again to be made into new things.
Scrap Metal Sydney has the best scrap metal services in the market! Our specialty in scrap metal recycling is that we can recycle all forms of metal. What's more is we make it absolutely effortless for our customers. At Scrap Metal Sydney, scrap metal recycling is made simple. You got scrap metal you want to recycle? just let our friendly, reliable garbos come to you and pick-up the scraps. Or perhaps the job of taking out the metal out of your rubbish is too difficult. Not to worry! Scrap Metal Sydney is fast and efficient at the removal of components of cars, machinery and large metal items onsite upon delivery. In addition, we give the best deals for your aluminum, brass, copper, stainless steel, and lead, which we weigh and paid onsite. We are willing to cross swords with any other company that dares to compete with us. We also educate our customers on the kinds of scrap metal they want to recycle so that they can maximize their profits!
Our scrap metal recycling process involves several steps. First scrap metal is delivered to us, we sort through them and segregate them accordingly, and then we take them to a factory to be melted and turned into something new. Our scrap metaling recycling process is based on our commitment to go against the current status quo of cyclical consumerism that just continues to produce more and more waste everyday without the consideration of how limited our resources are. Metals that are just left to rot in garbage dumps take years and years to decompose. More importantly, they cause harm to the environment and to humans who are exposed to the toxins coming from these metals.
At Scrap Metal Sydney, we not only acknowledge the gap between citizens who want to act responsibly toward the environment and the available means to do so, but we also provide the solution to make it narrower. Scrap recycling is made easier with us, and it gives you the opportunity to earn also. Give us a call, check out our website, or come to us just to have a chat about how you can make money out of your scrap metals. Now is the time to take action, make a difference, and begin scrap metal recycling.
 Related Articles
Making Money Out of Scrap Metal Recycling
Scrap Metal Recycling Quality Services
Steps in Scrap Metal Recycling