Looking for a shop to collect your scraps? Look no further because Scrap Metal Sydney will take care of this dirty aspect of the business for you. We are continually providing fast and convenient services to clients in Sydney helping them get rid of waste materials and earning some money while doing so. Instead of dumping these scrap in landfills, recycling has become a much better alternative that's beneficial for the business, scrap shop as well as for the environment.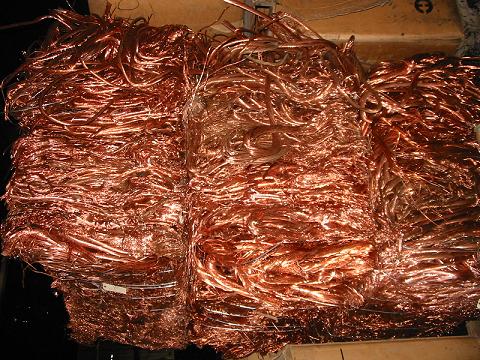 A wide variety of metals is accepted and they are bought according to the current market standings with scrap copper prices having one of the highest ranges per kilogram. High quality or clean copper is usually more expensive than mixed copper. Just like aluminum, copper is 100% recyclable without affecting its quality or state during the process. In fact, it is considered as the third most recycled metal after aluminum and iron.
With copper's usefulness, it is estimated that around 80% of mined copper is still being used today. If you have a huge amount of copper that needs to be disposed, get in touch with Scrap Metal Sydney and we will give you competitive scrap copper prices. If you have over 100 kg of copper, we will pick it up for you free of charge. The only job you need to do is collect your waste materials until it reaches the desired quota, sell it to us and you just swapped your garbage with money.
Recycling has done the world a lot of good. It's not only useful and friendly to the environment but it is a cheaper alternative for businesses when it comes to waste disposal. With landfills being rapidly filled year after year, it has become a more expensive approach to waste management. As such, commercial and industrial organizations are better off with recycling.
Scrap Metal Sydney is a topnotch company that does recycling best. Give us old computers, scraps and metals. We know what to do with waste because our specialization focuses on creating value from useless materials. With metal and scrap copper prices, your business is the one that gains the most. You can also consider this as a partnership with us. Give us a ton of scrap metals and we will pay your more. Together, we can help the environment in some ways by getting rid of some of these scraps and recycling them for other uses.