Scrap metal merchants can also be referred to as scrap metal buyers. These are individuals or companies who are willing to pay you for the scrap metal in your home. Scrap metal refers to anything made of metal that has either broken down or something that you consider too outdated to use. Most people pile and store such things in garages or throw them out with the trash. What these people are not aware of is that they do not have to throw out their scrap; they can actually make extra money from what they consider worthless.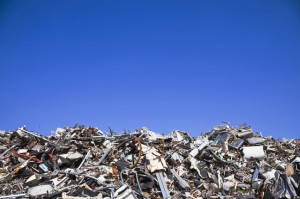 There are two different types of scrap metal. One is referred to as ferrous metal and it contains iron. This type is considered to be worth much more than the other type which has no iron in it. This type is known as non-ferrous metal and it is therefore much cheaper. A trusted scrap metal merchant should be in a better position to advice on such matters. He or she should also be able to direct one to a reputable company like Scrap metal Sydney. Such companies buy all types of scrap metal and offer very attractive prices. Those planning to start collecting scrap metal as a side business should contact these merchants as their experience puts them in a good position to advice on where to look, how to classify the metal as well as how to find the best buyers who offer the very best prices. Neighborhoods, friends, relatives, car yards and industries are usually the best places to look for the beginners.
Trusted scrap metal merchants are those that buy without cheating. This is because many people know very little or nothing about scrap metal therefore making them perfect candidates for getting conned off their properties.  To avoid getting conned, it is sensible to make sure that the merchants one is dealing with come from a reputable company or has a clean history. There are different ways to find honest scrap metal merchants. The internet is a good place to look. Many dealers have established their websites on the World Wide Web and all one needs to do is choose the one that serves their needs. A reputable website that one can visit is Scrap Metal Sydney. Other places include the yellow pages and recommendations from friends and relatives who have sold to reputable scrap metal merchants at one time or another.