Copper has become one of the most essential metals especially in the field of automotives. Without it, there could be no cars and trains. But as with other precious metals, getting this metal is laborious and requires a great amount of money. It is because of this that establishments recycle copper for reuse. And as the prices of fine copper fresh from the mines rise, even scrap copper price go up as well.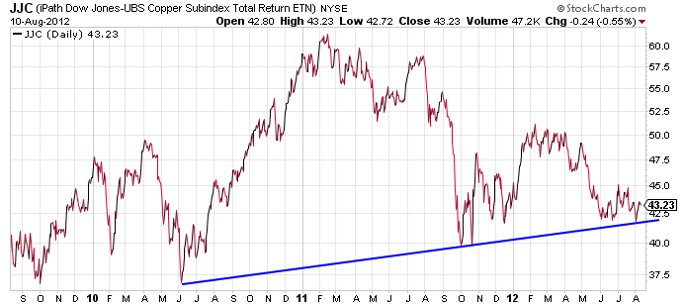 Many people don't see the affluence in buying and selling these scrap metals. Just take a walk in public areas and you will certainly notice that there are a lot of metal items thrown everywhere. These items, especially copper wire, actually have value.
Because of the towering demand for copper, government agencies, construction industries, and automotive companies even negotiate for recycled copper. Aside from its significance in making cars, copper is also used in construction or in the urbanizing and development of rural areas. As a consequence, companies just choose the option of recycling copper to save money and eventually lead to greater company profitability. The scrap price is time and again half of the newly mined copper. This makes it a really good prospect to cash in on this metal.
One can find scrap copper prices on online local or international websites intended to update scrap copper prices on a daily basis. You may also find scrap copper price reports from the United States, European Union, Korea, China, and Brazil websites. Most U.S. sites on this industry offer free reports and subscription on the prices of scrap copper.
Another resource for the best scrap copper prices is through scrap metal auctions. In addition to recording prices for salvaged automotive parts, recycling websites often announce auctions of government and military surplus metals, salvaged electronic parts, industrial waste metals, and light to heavy construction metal consequential to building implosions. Each of these divisions can yield remarkable supplies of precious non-ferrous metals, which can be recycled, recovered, and reprocessed for newer usage. Potential buyers and sellers can either call local salvage yards or bid online for massive lots that can be resold afterward for the best copper recycling prices. Commercial enterprises frequently bid on railroad car loads of metal and resell to commercial suppliers, industrial corporations, and the government. The best copper recycling prices can be found by meticulously searching websites and comparing recycling index statistics daily.
For more information on Scrap Copper Prices, call Scrap Metal Sydney on (02) 9707 2955.