Copper is a metal that has been used by man since the beginning of time – from the time it was discovered that, in its molten structure, it could be mixed with other metals to make new alloys to its electrical uses these days. What makes copper enviable as a material, however, is the fact that it can be recycled, reinvented and recast for another use. The copper that is of superior quality will be put back into distribution as electrical wiring, at the same time the metal that is of inferior quality will be used in plumbing or the making of alloys.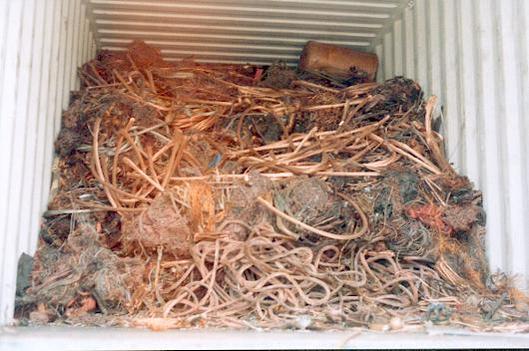 How is this metal recycled for these broad and varied uses, however? The initial step of the process is to supply scrap copper, which can be found in two diverse forms. The first form is old, overtly consumed goods that have reached the conclusion of their lives, such as old pipes and electrical goods. The second form is found at plants and industries where copper is used for manufacturing and consists of all the off-cuts and splinters that aren't needed.
Once the scrap copper is gathered, it is sent on to a recycling plant where it is melted and classified into a variety of grades. These grades straightforwardly correspond with the rationale that the reinvented and recast metal can now be used for. The utmost grade, for instance, is reserved for electrical wiring, as it should be as pure as possible to make sure that conductivity is kept at its most favorable level. The lower grades, in contrast, will be used to make alloys like brass and bronze and other chemicals, as their impurities make the metal inappropriate for anything else.
Once the copper has been separated into its assorted grades, it will be poured into casts and left to set. Some of these molds include: sheets, bars and rods. Each of these molds also exists in various sizes and thicknesses, ensuring that the copper will be set to be cut down for its next job. The set metal is then loaded into a means of transportation and sent on to a manufacturing plant.
Many people are enthralled by the copper recycling process, merely because it is one of not many metals that can be endlessly melted down and used for another purpose, regardless of its age. The longest and most multifaceted part of the recycling process is, without a doubt, separating the copper into its different grades.
For the best Copper Recycling Services, call Scrap Metal Sydney on (02) 9707 2955.