Scrap metal buyers are simply those who purchase scrap metal either for themselves or for the organization they represent. The purpose of scrap metal buyers is to buy the material in bulk and from the most reliable source- that which provides the best service and quality product.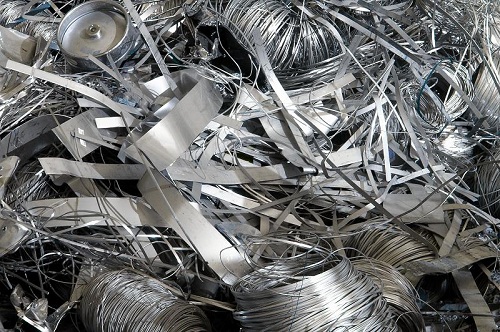 What do scrap metal buyers do with scrap metal?
Scrap metal buyers buy and collect scrap metal to either to resell it to bigger buyers or to process it themselves, if they have the equipment or facilities. Bulk scrap metal buyers usually have warehouses while smaller players in the business dismantle items from where scrap metals of choice are salvaged and store their wares in home garages or even their front lawns or backyards. While big companies may make use of container vehicles, others use pickups and buses for transport to yards or scrap metal processing plants.
What is the profile of scrap metal buyers?
Scrap metal buyers are knowledgeable people who are experts in determining metal quality and sourcing them. A metal buyer is aware of scrap metal prices at all times and goes to great lengths looking for the best sources of high quality scrap metal. He is mobile and familiar with the city or a country's primary sources for scrap metal. Scrap metal buyers in turn sell scrap metal or process it to be turned into usable metal again.
Buying scrap metal requires government licenses in some areas of the world. Metal scraps of big proportions are sometimes sold by bidding such as metal scrap from aircrafts, defunct ocean liners and even nuclear power plants.
Scrap metal buyers have relied on Scrap Metal Sydney for fair prices and ethical practices. A reputation is important in any business, especially in the business of buying and selling metal scrap. Your scrap metal is weighed accurately, priced nicely and paid for promptly. Our collecting and delivery services staff are polite and on time, making sure that doing business with us is a good experience.
What is the aim of Scrap Metal Sydney?
The aim of Scrap Metal Sydney is to maintain a reputable business which exceeds expectations as being a great scrap metal company. We buy, sell, collect, transport and process metals to produce recycled metals from existing sources, to do dignified business while saving the environment. Scrap Metal Sydney believes that metal need not necessarily be expensive or always imported our aim is to reduce the negative effects of the demand for metals on the environment and future generations.
Scrap metals are perfect sources of extra cash in times of trouble or low cash flow. On the other hand, dealing scrap metals may become an excellent business venture, if you know what you are doing. Scrap metals are needed by various commercial and industrial businesses. These scrap metal buyers convert the materials into tin, lead, aluminum or iron.
Scrap metals are categorized into 2 types: the ferrous and non-ferrous scraps. Scrap metal buyers come from different industries and need different types of scrap metals. Listed below are some of the things you need to know about scrap metals:
Scrap metal can be any primary metal that has already been junked or any alloy you have previously used. A primary metal may be made from substances such as lead, copper, and iron whereas scrap alloys may be exemplified by the combination of brass and bronze materials. Scrap metals almost always come with dirt, grime, and impurities and one recommendation for the removal of impurities is to burn them.
The scrap metal buyers transform the used materials into primary metals or alloys through blending and re-melting processes. After this is done, the renewed metal can now be used in the construction of machines and equipment or sold to other industries for a higher price.
On the other hand, ferrous and non-ferrous scrap metals have different prices and uses. Ferrous metals are those with iron content and those without iron are called non-ferrous metals. Non-ferrous metal scrap price depends on the aluminum arrangement type, whether it is in a cast or sheet preparation. The price may range from 5 – 35 cents per pound of scrap metal. Ferrous metals on the other hand have a larger price range: from 7 – 9 dollars per pound. Factors affecting price of ferrous metals include the scrap metal buyer, thickness of metal and its size.
The best way to sell scrap metal is to find a scrap metal dealer to consult with. This will make your life easier and more coordinated. You can then concentrate on collecting and buying scrap metal from your local area and engage in a 'buy-and-sell' scheme to generate lots of money from your local neighborhood scrap.
 https://www.scrapmetalsydney.com/profiting-as-scrap-metal-buyers-and-scrap-metal-merchants/