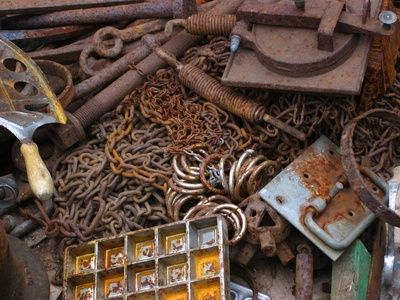 Scrap Metal Sydney is one of the only independent merchants that serve the Girraween area. The company has grown and developed over the years expanding its knowledge and expertise in the Scrap Metal Industry.
Since the early 2000s we noticed a demand for a quality Scrap Metal Merchant in the Girraween area that was honest, reliable and experienced to branch out to provide a service to the outer suburbs of Sydney. Our goal is to work together with the local community and industries to recycle all waste metal products both ferrous and non ferrous and general waste products creating a cleaner environment for our community.
At Scrap Metal Sydney, we provide you with a complete scrap metal merchant service to Girraween, including:
Free quote
Free pick up (depends on quantity / type)
Free bin hire (depends on quantity / type)
Fair payment
Friendly service
Payment is based on the weight of recyclable metal and will be confirmed once your scrap has been accurately weighed. Minimum quantities apply for free pick up and free bin hire. You can bring your scrap metal directly to our yard for immediate payment. Please give us a call to discuss your requirements.
The professional team here are always happy to help. If you're unsure whether your scrap metal is recyclable, please give us a call. We are experts in recyclable metal and should be able to tell you over the phone. We are reliable and will always arrive at the agreed time. Our team is committed to ultimate safety and professional service.