We are the local company whose business is to recycling the metal scrap; we buy the scrap metals at the best price and recycle it according to the law. Copper recycling is a process of the re-using of existing copper into new products.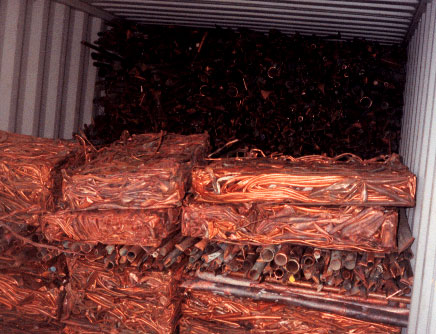 Scrap Metal Sydney is a well-known and established copper recycling company in Sydney. It provides a sustainable, reliable, environmentally friendly and excellent service to its valuable customers. They also offer higher prices for copper scrap.
The copper and its scrap are considered one of the costliest and most profitable metals on this planet and its price has been amazingly increasedwith parallel to gold.It is a good conductor of electricity and widely used in cables, engine parts, and railway tracks. The recycled copper retains up to 90% of the original cost. Keeping all its benefit in view the company remains a private concern running proudly experienced in all aspects of copper recycling.
Copper recycling is very important part of the company profile, as they are well experienced in metal recycling and have full working knowledge of the most current and relevant legislation. The company "Scrape Metal Sydney" is a world leader in recycling of complex copper. It has fully licensed premises, large established business for over many years, multi-million dollar company and able to recycle the copper in a safe, environmentally and socially responsible way. These are some of the key features by which they are prominent among others.
As an extend of our hospitality, we offer free pick up service for copper over 100 kg, just weigh and pay on the spot. In order to obtain our free service just dial us on 02 9707 2955. Our professional expert will contact back with you and complete the job in a same day on your doorstep. We offer very competitive prices for your entire scrap metal. Visit to our local office at any time between Monday to Friday or call us for assistance with any query and to discuss possible recycling solutions. Our experienced industry professional has the proper know-how to solve waste copper scrap.
Copper recycling is no doubt very important part of our economy and provides immeasurable benefits to mankind. As recycling can reduce the dependency on active mines because mines causes ecological problems. The state of the art technology and expertise in the recycling business, our company "Scrap Metal Sydney" ensure that you will get fair and accurate value for your recyclable materials.